Everyone wants to look perfect on Valentine's Day, but during this time of the year our skin is suffering from dry air and lack of Vitamin D. We could all use a little pick me up! Aromatherapy will not only help your skin, it lifts your spirit!
Being passionate about health and skincare, I'm constantly reading, exploring, and researching new ways to bring wellness and longevity into my life. As a woman, mother and grandmother, my passion for health and well-being has only accelerated.
What I've learned in wellness is that there is no one formula. Living a healthy lifestyle can be complicated, and is different for everyone.
For me, a healthy lifestyle means certain things that I do everyday: diet, exercise, meditation (yoga), water and skin health.
Being a certified Aromatherapist since 1986 has served me well. Aromatherapists usually have a unique story as to why they got involved in the business. Life experiences often play a big part in how you get interested in learning more and studying aromatherapy, which leads to a desire to pass that information onto others.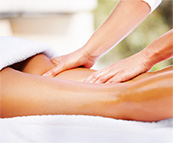 Essential Oils and Massage are necessary for your good health. Massage therapy, for instance, helps make you more alert and lessen symptoms of depression, fatigue and irritability, according to the Touch Research Institute at the University of Miami School of Medicine. The healing power of touch extends across ones life span.
Aromatherapy is the use of essential oils from flowers, leaves, fruits, barks and roots to affect physical and mental health. The scent from these oils can have a powerful influence on mood and have also been studied as treatment for some medical conditions. While the pleasant, uplifting effects of some odors have been known for centuries, modern, condition specific aromatherapy based on essential oils usually is traced back to the work of French chemist Rene-Maurice Gattefosse in the late 1920's. Today, in France, England and Japan, medical aromatherapy is an established field that treats medical conditions. In the United States, aromatherapy is mainly associated with the spa and skincare industries, although it also is used as supportive care in and effort to improve quality of life and reduce stress and anxiety. Aromatherapy is also combined with other complementary treatments such as massage therapy and acupuncture.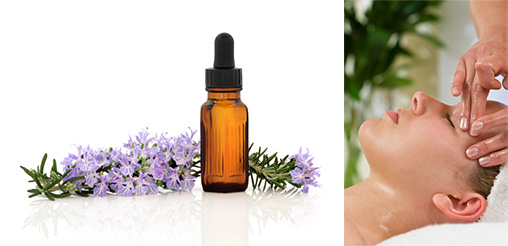 My own professional aromatherapy career started with a trip to England in the 80's. Aromatherapy Facials were very popular in England and I wondered why they weren't in America. I visited several skincare spas in London and loved the way my skin looked after an aromatherapy facial treatment and the way I felt.
I trained first with Eve Taylor, completing a course of theoretical and practical training in Aromatherapy Skin Care and the use of Essential Oils.
Eve Taylor is 81, and still happily blending aromatherapy oils and running a successful business in Peterborough, England.
In 1988, on a trip to Egypt I had the opportunity to meet and study with a family that had been distilling essential oils for over a century. They helped develop some of the essential oils for Chanel No.5. I'm so grateful that I got to visit Egypt during that time!
Aromatic medicine itself emerged from the temples in Egypt-the birthplace of medicine, perfumery, and pharmacy – more than six thousand years ago. The Egyptians also practiced the art of massage, and were famous specialists in skin care and cosmetology. Their products were renowned all over the civilized world. The use of essential oils spread from Egypt to Israel, Greece, Rome, and the whole Mediterranean world. Every culture and civilization, from the most primitive to the most sophisticated, developed its own practice of perfumery and cosmetics. India is probably the only place in the world where the tradition was never lost. With over 10.000 years of continuous practice, Ayurvedic medicine is the oldest continuous form of medical practice with essential oils.
With the country reporting frigid temperatures, there's no question winter has arrived. Winterizing your skin is about layering your products. Using a serum, moisturizer and sun protection during the winter months helps keep delicate skin healthy and strong.
For bathing during cold winter nights or after a busy day, use magnesium-rich mineral salts and pure essential oils in your bath. The essential oils will penetrate your skin and diffuse in the tissues. Relax and enjoy.
Be sure to gently pat dry and apply a nourishing body lotion while skin is still slightly damp to seal in moisture. You'll sleep like a baby and your skin will thank you in the morning.
We use essential oils and aromatherapy in all of our facial and massage treatments for mind, body, beautiful skin and spirit!
Happy Valentine's Day!
With love and gratitude,
Veronica