With everything you see on the internet, YouTube and social media, you may think you can do it all yourself when it comes to skincare and beauty.
With the press of a button, you can browse how-to videos on everything from creating the ideal smoky eye to using advance skincare devices to lift sagging skin, and cure puffy eyes.
But what you can't find online is the professional advice and hands on experience of a licensed, well trained esthetician. Our skin changes every few years, depending on age, stress, environment, hormones and lifestyle. At-home products you were using last year may not be the ideal product for you to use now. Knowing what products and skincare regimen can put you on the path to long term radiant skin.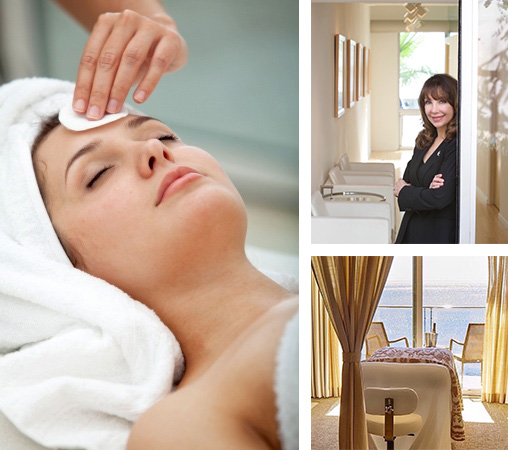 Here are a few of my top reasons to get a pro on your self-care schedule:
Expert skin analysis
There is definitely a difference between skin type (oily, dry, normal, rosacea, sensitive, etc.). When an esthetician is working with you, she/he can examine your skin without makeup, under strong magnification and in different stages of cleansing and exfoliation. This helps to see what your skin is missing and what it needs in order for her/him to make recommendations to best meet your skincare goals. Screening and early detection are critical in treatment for more serious skincare issues. That is why we love having Talia Emery M.D. as our medical director to give free consultations to diagnose your skin if we see a problem.
Professional strength exfoliation
Having a consistent exfoliation in your weekly at home regimen is needed to keep your skin smooth and allow for the best product penetration. But nothing compares to the deeper results of a professional exfoliation or peel.
This can come in the form of a physical scrub, microdermabrasion, enzyme peel or multi-acid treatment. There are many different options available, depending on your skin type and condition, ensuring the right level and method to avoid irritation, but give you that spa glow.
Customized plan
There are so many choices of products, ingredients, at-home devices and in-spa treatments, it can be overwhelming. Being able to ask questions you have about your skin and how to care for it is a great benefit of having a trusted skincare professional on your side. No more guessing on the ideal products to get you the maximum results you desire. Consultation is key. Your lifestyle, skincare habits, products you use, and your immediate concerns are important to know for creating a future plan for good skin health, and a beautiful complexion. At Veronica Skin Care we believe it is not only important to what you apply to your skin, but overall good health, including clean eating, regular exercise and calming the mind to contribute to a radiant complexion. Care of the face and body is a must to keep your skin looking and operating its best, and periodic professional facials are a wonderful way to enhance the home care you give your skin to stay healthy. Looking beautiful is not about looking younger, it's about looking your best at any age. Contact us for your customized facial treatment at one of our three locations; Veronica Skin & Body Care in Malibu, Veronica Skin Care on Montana Avenue in Santa Monica, Veronica Spa at the Malibu Beach Inn.
Wishing you Wellness!
Love,
Veronica
"Your skin is your best accessory. Take good care of it." – Veronica