Thank you for the great response on my last appearance on Extra and thanks to all that came out!
Several audience participants asked about their acne problems, I wish I could have helped all of you.
I could go on for hours about acne, but the truth is there is not one answer. Everyone is individual and there are different causes and different treatments to help sufferers of acne.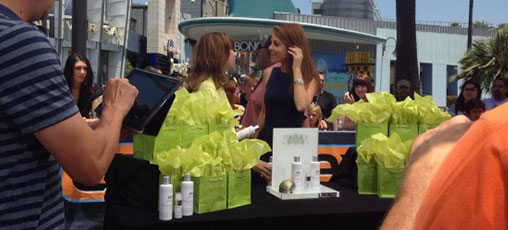 Having had acne as a young girl, I've always been sensitive to my clients who battle with managing their acne with topical products. Most tend to dry their skin out and cause sensitivity. The Veronica Blemish Drying Lotion is an effective spot treatment for blemished skin. It reduces tissue redness, irritation and stops the growth of bacteria.
While other acne spot treatments are harsh and can irritate the skin, this product is safe and effective for all skin types. The combination of Propolis and Tea Tree Oil calms the skin naturally and effectively.
Propolis (also known as bee glue) is a substance collected by honeybees to seal gaps and holes in their hives. Ir promotes healing and prevents scaring.
Tea Tree Oil disinfects the pores, and has natural soothing properties. The Veronica Blemish Drying Lotion even stops the itching in bug bites!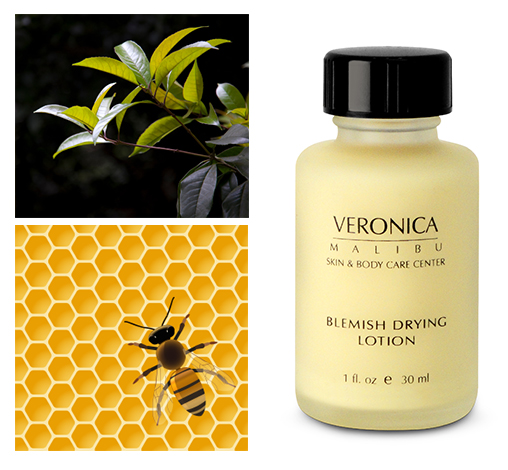 Sometimes we need a little help covering the discoloration and marks left behind from acne.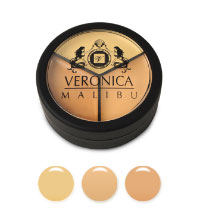 The Pro Palette Concealer has three shades to perfectly match and completely camouflage imperfections.
Each shade can be used alone or blended to perfectly match your complexion, hide blemishes, pigmentation and dark under eye circles.
I believe skin should look as natural as possible, which is why I created this lightweight, hydrating, three-shade system.
My goal is to give everyone the clear skin we all deserve plus the healthy, glowing, radiant complexion we all want.
With Love,
Veronica
"Try to be a rainbow in someone's cloud." – Maya Angelou