CBD skincare products are everywhere these days.
The hemp derived extract first popped up in everything from gummy bears to oral tinctures, but now it's quickly emerging as the new ingredient in the skincare industry. I have been a passionate student of the science of skin care and an esthetician for over 40 years. I've learned the true secret to effective skin care lies in reducing inflammation. Inflammation is the cause of aging, dull skin, and most skin conditions. That's why inflammation is the most talked about subject in skincare. I've been researching CBD skincare for many years and I am excited to talk to you about AmericanVanity BioAdvance CBD Skincare.
So what exactly is CBD?
Despite its very recent arrival in skincare products, cannabidiol is not new. in fact, its use dates back to ancient civilizations. CBD is short for cannabidiol. The plant-based extract is what is known as a phytocannabinoid, a molecule found in the hemp plant. Unlike another well-known phytocannabinoid, THC (found in marijuana), CBD is non-psychoactive, which means it won't get you high in any application.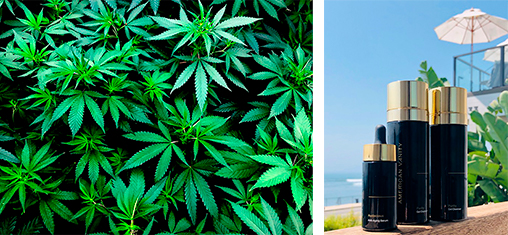 How does it work?
The plant based CBD supports the body's own endocannabinoid system. We make our own naturally occurring cannabinoids, which is responsible for keeping your body (including your skin) in a healthy and balanced state. If the body's endocannabinoid system is out of balance, so is your complexion. It can get irritated, oily, red, dry, blemish-prone or even itchy as a result. Topical CBD helps reduce the appearance of redness and irritation, and works to calm the skin down. It's these soothing benefits that make CBD especially good for sensitive and problem skin types. Topical CBD also helps support skin's moisture barrier ( the outermost layer), helping skin hold onto its hydration. When your moisture barrier is healthy and intact, your skin may be less sensitive as irritants can't easily seep through the surface layer, and your complexion appears plumper and smoother.
Is all CBD created equally?
It's not, which means that CBD skincare products aren't equal, either. There are some differences that I want everyone to be aware of when looking for a CBD skincare product.
First, there are three different types of CBD used in skincare products: full-spectrum, broad-spectrum and CBD Isolate.
With full-spectrum CBD, you're not just getting cannabidiol, you're getting other phytocannabinoid, including THC. It is unfiltered CBD. It is not known what exactly CBD and THC do for the skin.
With broad-spectrum CBD, the extract has gone through one filtration process. Most of the THC has been removed, but there may still be traces (even if the label claims otherwise), so that's something to consider if you'd rather not apply a psychoactive substance on your skin.
It's only with CBD Isolate that you're getting pure CBD.
AmericanVanity Skincare uses CBD isolate to ensure you're getting nothing but the benefits of topical CBD. AmericanVanity's patent pending BioAdvance CBD, is a water-based CBD with 30x the penetration of regular CBD oil. Most CBD infused skincare products today are oil-based .The problem with oil based products is the CBD's topical bioavailability is very low-very little CBD makes it past the very topmost layer of skin to where it can actually do some good.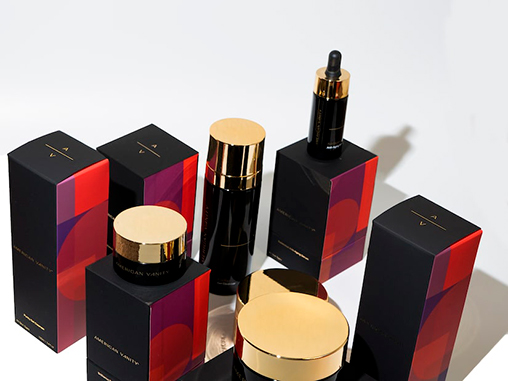 The collection of AmericanVanity Skincare is designed to soothe even the most sensitive complexions. Each of the products contain pure Isolate BioAdvance CBD. The collection is not only ideal for sensitive skin types, but also those who want a truly clean skincare line that incorporates CBD. Plus, it's a calming skincare line that doesn't skimp on efficacy. It can be used on any type of skin.
If you're looking for skincare products that are made with the purest, highest-quality organic CBD, AmericanVanity will deliver visible results. And, it's packed in glass with refills!
Please visit us on AmericanVanity.com to see the complete ingredient listing. And, I can't wait to give you an AmericanVanity Facial at the spa!
Stay well my friends.
Love,
Veronica
"Filters are great, but great skin is better."