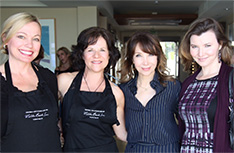 The Veronica Spa offers exclusive treatments provided by our team of beauty therapists extraordinaire.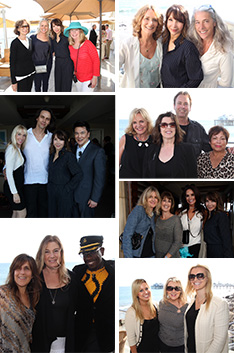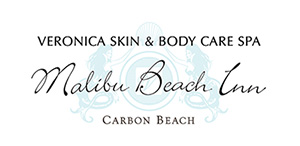 We're happy to announce that we now have two locations in Malibu!
The Malibu Beach Inn asked us to be their exclusive spa and we had our grand opening on the first day of Spring March 21st!
Our beautiful Spa Suite has a private balcony and a breathtaking view with magical sunsets that you'll enjoy while having your spa treatments.
Enjoy your facial and experience the most prestigious skin care products to cleanse, protect and rejuvenate your skin.
SkinCeuticals, Epicuren, Intraceuticals and the Veronica Malibu Skin Care Products will be our exclusive lines, also available for purchase in the lobby.
All the collections use proprietary ingredients, antioxidants and aromatic essential oils blended from herbs and plants chosen for their scent and specific properties.
Lulled by the sound of the sea on the rocks below, the Veronica Spa creates a gentle nurturing environment for body treatments that include the Malibu Hot Stone Treatment, Swedish Massage, Deep Tissue Massage, Mother-To-Be Massage and Couples Massage.
You're just steps away from Malibu landmarks and the Malibu Pier. Hiking trails, paddle boarding, surfing lessons, restaurants (Nobu anyone) and exclusive boutiques are just steps away from our location.
Hotel guests and outside guests can book a Spa Treatment 7 days a week in our beautiful ocean front suite, or in the privacy of your own guest room if you're staying at the Malibu Beach Inn.

Come experience regenerating treatments in our newly renovated spa suite and revive your skin, body and senses provided by our beauty therapists.
Happy Spring!
Veronica
"The sea, once it casts it's spell, holds one in its net of wonder forever." – Jacques Cousteau