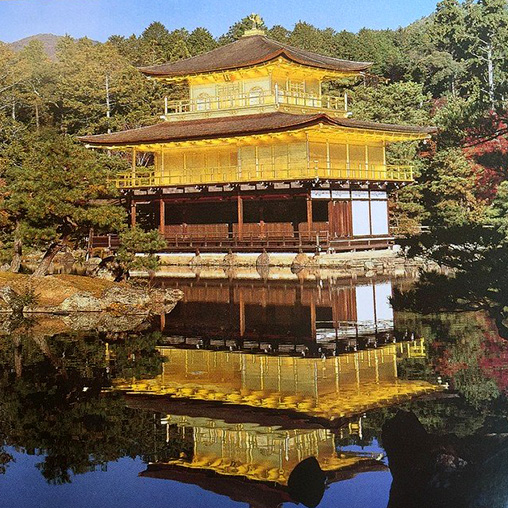 My trip to Japan and China was beautiful. It's hard to tell you which is more impressive, the striking skylines of the big cities, or the towering mountains and picture perfect Zen landscapes.
I fell in love with Kyoto instantly. It was a culture suspended in time, one that values honor, simplicity and dedication to it's city. The people there treat one another with the utmost kindness. Everyone goes out of their way to make visitors feel as cherished and welcomed as if they were long time friends. I was introduced to beauty products that have been used for hundreds of years. I felt honored to have stumbled across some of the oldest skincare products in the world, so elegant and sophisticated in their simplicity.
The Japanese toners (i.e. astringent residue remover after using a facial wash) are called "lotions". Lotions are typically a light-weight moisturizer, but in Japan they have the consistency of a toner.
Their cleansing routine always consists of a toner after a double cleansing. This is part of the reason Japanese women's skin is so beautiful and flawless.
Another wonderful discovery I made: cleansing oils. Outside Japan and most Asian countries, the concept of cleansing oils may not sound very appealing, but they work. It is catching on in the rest of the world, but Japanese women have been using coconut and camellia oil to cleanse their skin for hundreds of years. Trust me, this is a fantastic alternative, and with the right brand, you can avoid breakouts. One advantage is less friction on your skin, which means less stress so your skin is not stripped of its natural oils. I've been using gentle coconut oil in my morning cleansing routine for 20 years, and it's the best cleanser for your body, too.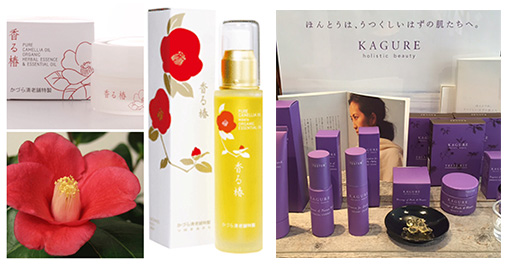 My first spa experience was the Sake Bath. First practiced by Japanese geishas to decrease the appearance of age and skin spots (pigmentation). Thousand of Japanese women and men continue to experience the healing effects of rice wine's kojic acids, which softens and hydrates the skin. The Sake Bath also contained a healthy mix of ginger and pine extract, proven to relax muscles and help breathing. There were also baths using red wine, coffee and green tea. To capture the essence of Japan's skincare experience I had a facial which included a polishing rice enzyme powder, a deep hydrating lifting mask, a soothing camellia beauty oil, and a sake & silk cream hand massage. These treatments not only made my skin glow, they cured my jet lag!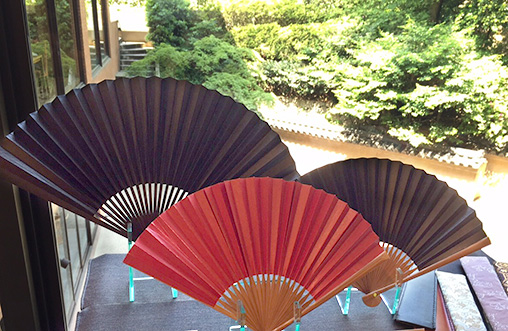 I was happy to learn about the symbolism of fans. Folding fans, or sense, are an undeniably sophisticated way to keep cool while looking chic. A perfect blend of form and function, fans have a long history of symbolism and communication of all kinds- from samurai signaling to soldiers in the battlefield, to classically trained geisha and kabuki performers who manipulate the fans countless ways for artful storytelling. Closed fans are used to show respect and honor, as geishas do at the beginning of a tea ceremony. After kneeling and bowing forward until her forehead nearly touches the floor, she stretches her hands forward and places her folded fan horizontally between herself and her guest, creating a sacred space that sets the tone for the rest of the tea-making ritual. Geisha and others use fans to keep cool, deflect, divert or even disguise emotions with a flick or a flutter. While I have always appreciated the aesthetic and practical beauty of fans, after being explained the long history and cultural symbolism of fans in Japan, my appreciation for these elegant keepsakes expanded.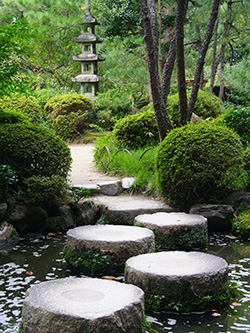 I had begun my trip hoping to find out more about Japanese Skincare and food, but I found so much more than that. I feel blessed to have experienced the beauty and history of a few of the Buddhist temples.
To capture the essence of Kyoto is hard to explain. If I could, I would bring each and every one of you to Kyoto to experience the city for yourself.
Charming and graceful, much like cherry blossoms Kyoto is known for, Kyoto-san is a national treasure and I can't wait to return. I will share more with you about my experiences in Japan and China in my next blog.
Wishing you a happy summer filled with gratitude and wellness.
Love,
Veronica
"Experience the beauties of nature, and in doing so learn about yourself" – Japanese Proverb