One of the first places we start showing our age is the eyes.
As we age, our muscles weaken and can no longer hold up our skin as tightly. This results in the formation of fine lines and wrinkles. ThermiSmooth uses radio frequency to heat the skin and stimulate the natural production of collagen. This helps strengthen and thicken the skin to improve its overall quality and appearance. The new ThermiSmooth is a non-invasive way to lift and smooth the skin of the face without any pain or downtime. It's the ideal treatment for the fine skin around the eyes and lips.
Our Medical Director, Dr. Talia Emery will be demonstrating the ThermiSmooth on ExtraTV December 11th.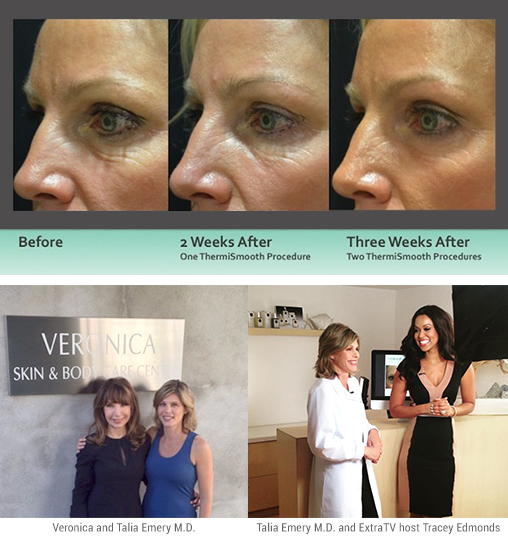 Speaking of eyes…
How you take your makeup off at night is important. Pulling and tugging on the sensitive skin around the eyes can wear and tear, and over time cause more wrinkles and aging of the eyes. With so many mascaras out there, you would think it would be easy to find one that you love. Unfortunately, it's hard to find. I have high expectations, and want volume, no clumps, all day curl without flakes, and no smudging. It seems that I would use a mascara for about a six months, and then move on to find a better one. Now you can condition your lashes while making them thicker without clumps! VolumeX Mascara creates natural and lavish lashes that look natural.
A patented V-shaped brush lifts and curls lashes from root to tip. Packed with ultra condoning vitamins A, E & Panthenol creates body and volume.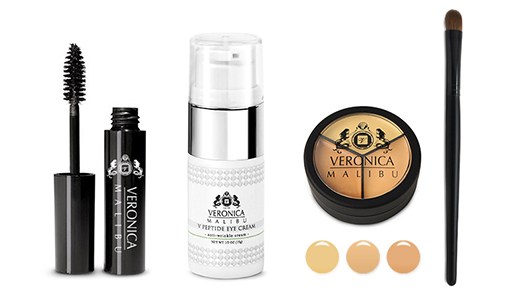 ExtraTV will be doing a giveaway of the Veronica VolumnX Mascara, V Peptide Eye Cream and Pro Pallette Concealer on December 11th!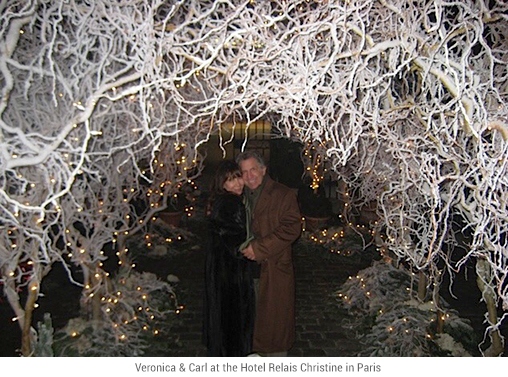 Wishing you and your loved ones peace, joy and health this holiday season, and throughout 2016!
Love,
Veronica
"Beauty is in the eyes of the beholder" – Anonymous