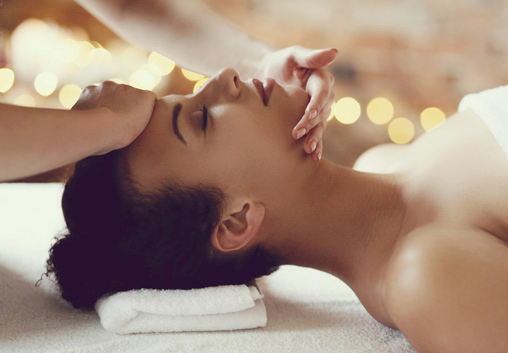 If you're looking to enhance and keep your skin's natural glow from the summer, here are a few tips (besides a sunscreen and a 4′ brimmed hat) that will help.
Apply your facial products to the back of the neck all the way up to your hairline. Gravity affects that area too, especially when you wear your hair up, and the sun exposure breaking down collagen and elastin. Applying products to the back side of the neck will help prevent sagging in the front and should be treated as an extension of that area.
I love using a mask at least twice a week to keep skin bright and clear. You can make your own. Put a few slices of pumpkin in a food processor, add 2 teaspoons of plain yogurt and honey. Apply the mask and cover the eye with cold green tea bags (it reduces puffiness). Let it sit for 15 minutes. Remove the mask with a warm, damp towel. The yogurt also helps heal sunburned, damaged skin.
To extend your summer tan, incorporate raw carrots into your snack routine. Carrots contain a very potent antioxidant called carotene that promotes the coloration of the skin, and when you have several servings in your diet, it warms up your natural skin tone to help your tan last longer.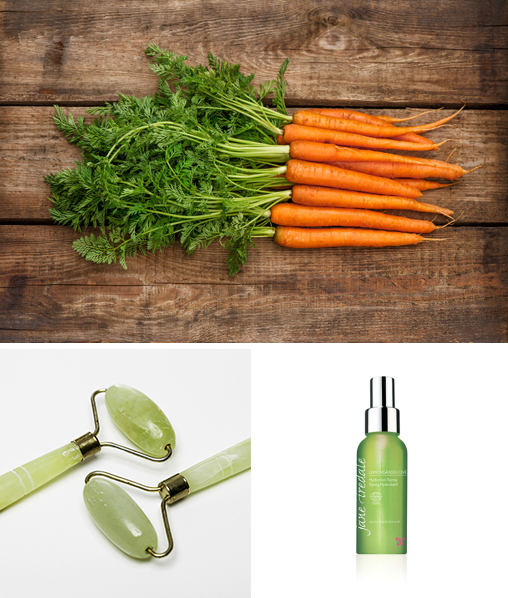 Keep a hydrating mist in your purse. Misting the skin throughout the day will cool it off and balance nature's harsh elements by keeping it calm and hydrated. I love Jane Iredale's Lemongrass Spray.
Apply eye cream with a jade stone. This ancient beauty ritual from Japan is known to drain toxins from the eye area, increase blood circulation and help with puffiness.
One of the most important things to remember to do after sunbathing is to rinse your body with fresh water to remove salt and/or chlorine from the skin. These two elements will dry out the skin quickly.
Hope everyone is having a fun summer and I can't wait to tell you about our 3rd new location opening this Fall!
A girl's gotta spa and you deserve to be pampered!
Love,
Veronica
"I regret taking such good care of my skin." – said no one ever