This Mother's Day means more to me than I can express in words.
May 24th will be 40 years since I opened my spa in Malibu. But more importantly, it's the first Mother's Day without my Mother. It's also my daughter's birthday, my husband's birthday, and our wedding anniversary.
How do I begin…
Going into the spa industry in a way was like coming home, it was what I was called to do in this world, so I work hard to do it to the best of my ability. Starting a business at the age of 30 was a passion for me. I had a vision that put clients at the heart and center of my work. I am grateful for all the estheticians, yoga instructors, tai chi master, doctors, nurses, nutritionists, massage therapists and team members who joined me in my journey over the years.
I feel fortunate to be in the spa and wellness industry, where I can explore and research new products, treatments, and their impact on our physical, emotional, and spiritual wellbeing.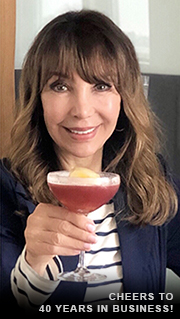 I am grateful and humbled each and every day by the constant love and loyalty shown by my clients and team members who have stood by me and helped me during my 40 years in business.
Over the last 40 years, Veronica Skin and Body Care has undergone many changes, and has become stronger and more successful than ever before. My deepest appreciation to all of my dear employees, clients, friends and my daughter Lisa, who have made these past 40 years possible. I would have never been able to imagine this journey without all of you! It is said that it doesn't matter where you go in life, but what matters is whom you have beside you.
My mother passed away 6 months ago on Thanksgiving, and in that time I have found myself looking for answers, searching for anything that will help me figure out the loss of a mother. I lost my father at 3, so being raised by a single mother makes them your whole universe as a young child, which she was for me.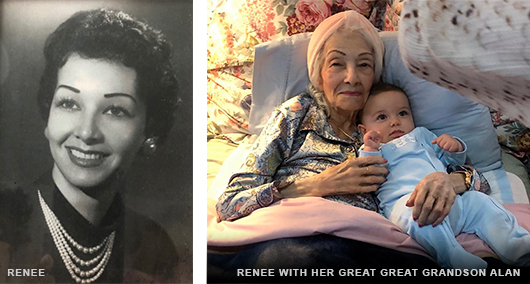 One of the last memories I have is watching, and listening to my mother tell my children how much she loved them and watching my daughter gently feeding her one of her last meals. The shutdown of our world was terrible, but I got to spend more time with my mother. The last few months of her life were especially hard, because she was getting weaker. She died 4 months shy of her 100th birthday. I miss her smile and spending time with her, and I always will.
Even now I wish we could make new memories together, but the memories of the times we spent together bring me happiness every day. One of the last trips I took her on was a cruise to Alaska. We would sit on the deck at midnight, and because it was summer the sun was still shining. I remember she loved watching the Bald Eagles fly above us.
Part of my fascination with skincare was inspired by my mother. I watched how she took care of her skin. I was a sun worshiper from the age of 12 and loved the ocean, and laying on the beach with my girlfriends every chance I could. She tried to tell me about the harmful rays of the sun back then, but my love affair with the ocean was too strong. I loved being sun tanned, and we would have contests on who could get the darkest. She's the one that started my love affair with hats, lotions and French perfumes. Her dresser was always displayed with beautiful crystal perfume bottles, and her favorite creams.
On this Mother's Day I am celebrating women and being a woman daily. I was brought up by a strict and hardworking mother. Whenever I am faced with difficulties, I think about my mother, and those powerful women who support each other and give encouragement to uplift one another, regardless of their current saturation. Their extraordinary strength keeps them going. I witnessed this when I traveled to Malawi in Africa. I met and watched how the widows in the village took care of the orphans. These amazing women formed their own support group and sew mosquito nets to support and feed the children. They are truly the definition of beautiful!. Their energy and kindness shine and lift other people's spirits. I can't wait to go back to Malawi to visit them!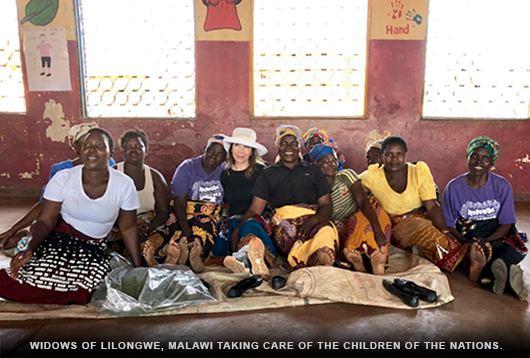 How fortunate we are to be mothers, have mothers, or have figures in our lives to inspire us and gently guide us. I thank all of you for every hug, word of encouragement, and acts of love you have given me. I will never forget everyone's kindness.
Happy Mother's Day!
With Love,
Veronica
"To live in hearts we leave behind is not to die" – Thomas Campbell