Currency: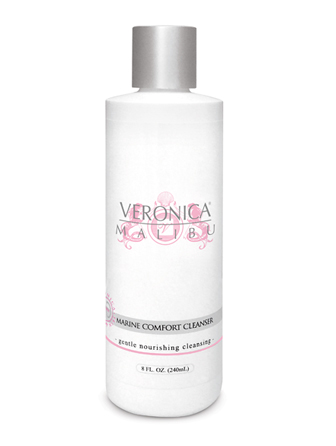 Marine Comfort Cleanser
240 ml. (8 fl oz.) – Nature's soothing way to cleanse and replenish the skin. Derived from beneficial Seaweed, Coconut Oil, and Wheat Germ Oil, this natural, nourishing cleanser lifts dirt, oil and impurities as it softens and rejuvenates the skin.
Effective for all skin types, including dry and dehydrated skin.
Rich in Vitamin A, D and E
Soothes rough, cracked and wrinkled skin
Contains antioxidant, anti-inflammatory and anti-aging properties
Sulfate and Paraben-free
Promotes skin cell formation helping to heal scars, stretch marks, and sunburns
Formulated for all skin types, including rosacea (pH 9)
Coconut Oil – Has natural antioxidant activities to help prevent skin aging. It also contains natural antibacterial, and anti-fungal properties in addition to its antioxidant benefit.
Wheat Germ Oil – A great antioxidant with more Vitamin E than any other natural oil and a natural source of Vitamin A, Vitamins B1, B2, B3, and B6, proteins, lecithin, and fatty acids-which makes it exceptional for treating dry and aging skin.
Purified Water (Aqua), Coconut Oil, Chondrus Crispus (Seaweed) Extract, Glycerin, Wheat Germ Oil, Citrus Grandis Seed Extract, Phenoxyethanol, Ethylhexylglycerin.
Apply to a wet face and massage in a circular motion. rinse thoroughly with warm water.