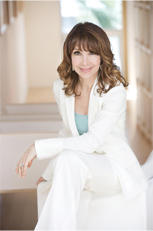 Veronica Barton-Schwartz is one of the leading experts in skin care in Los Angeles. She incorporates the newest advanced technologies and treatments with a holistic approach to achieving a healthy lifestyle at her Skin and Body Care Center in Malibu, California. At her exclusive seaside retreat, she offers everything from luxurious facials, and body treatments to lasers and injectibles to yoga and private sessions with a Tai Chi Master. Veronica believes that everyone can have healthy, glowing skin if they treat the mind, body and spirit.
Working with top dermatologists and plastic surgeons in the Country, Veronica is sought out by professionals and clients for her extensive knowledge and skin care experience ranging from acne to anti-aging and everything in between. She is often quoted in national magazines and appears frequently on local and national television shows sharing her expertise.
Veronica carefully designs cutting-edge signature treatments and selects products that combine the best in natural, traditional skincare with the latest in biotechnology. She has also created some key skin care products of her own, carefully formulated to address specific needs. They are currently sold at Veronica Day Spa, her website and in select specialty shops.
Veronica has been a staple of Malibu, California since 1981 when she opened her first skin care center. From the day she opened her doors, she welcomed and continues to treat all types of clients including many of the most recognized faces in Hollywood and politics.
She became passionate about skin care when she suffered from acne as a young adult. In her quest to cure her skin condition she researched and experimented with all that was available at the time. When she realized that she got the best results from facials and good skin care habits, she decided to pursue a career in the field. She delved into learning all that she could, studying locally and abroad in Paris, England, Italy and Egypt. Once she was ready, she recognized the opportunity for a quiet, discreet skin care center in Malibu to cater to a clientele that would appreciate superior services in a low-key environment away from the spotlight of Hollywood and Beverly Hills.
Today Veronica embodies all that she believes. For more than 35 years, her dedication to research and education has kept her at the forefront of the aesthetic world. First and foremost her experience has taught her that one must practice good skin care habits, eat well, sleep, exercise, laugh and above all think good thoughts to achieve well-being. Many of her clients are eager to defy the skin from aging, like Veronica. They rely on her knowledge and relentless pursuit of the very finest in products, services and treatments available to help them achieve their goals.