Currency: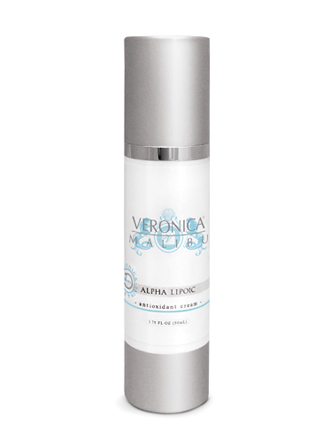 Alpha Lipoic Super Antioxidant Cream
1.75 fl. oz. (50 mL) – Apha Lipoic is an antioxidant that helps in the cell turnover process. It works to reduce the effects of free radical damage in the skin. Alpha Lipoic minimizes large pores, resurfaces skin texture, improves elasticity and provides superior antioxidant protection.
DMAE acts as an antioxidant cell membrane stabilizer. It helps to firm and brighten the skin, keeping your skin looking healthy and diminish the appearance of wrinkles and sagging.
Potent skin tightening and firming effects
Improves the appearance of fine lines and wrinkles
Brightens color and clarity of skin
Smoothes skin texture
Protects the skin from environmental damage with super antioxidants
Distilled Water, DMAE, Alpha Lipoic Acid, Cu Comlex, Co-Enzyme Q10, L-Carnitine, Vitamin E, Retinol, Grape Seed Oil, Orange Flower, Neroli, Chamomile, Sage, Bergamot Tea, Emulsifying Was N.F., Avocado Oil, Soy Bean, Glycerin, Hyaluronic Acid, Silicones, Phenonip
Apply in the morning and evening to the face and neck with light pressing motions. Apply Seaweed Peptides Serum beforehand if needed.