Currency: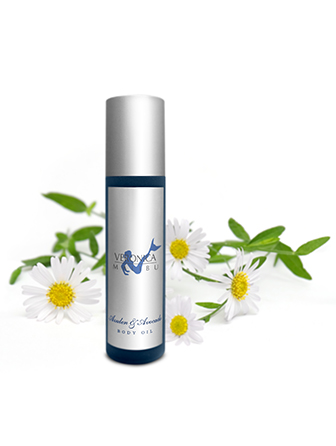 Azulen & Avocado Body Oil
8 fl. oz (240 ml) – This is an effective, nourishing, lubricating and conditioning oil for the arms, legs and all over the body. Contains essential oils (Olive, Avocado, Sweet Almond, Peach Kernel) and Vitamin-E to soften and nourish the skin. Applied daily, helps to regenerate and restore the elasticity of the skin, and helps to improve its firmness. This deeply moisturizing oil is excellent for dry heels and elbows!
Regenerates and restores elasticity of the skin
Softens the skin instantly
Helps to improve firmness
Excellent massage oil for face and body
Enriched with Vitamin-E
Olive Oil, Avocado Oil, Sweet Almond Oil, Caprylic/Capric Triglyceride, Peach Kernel Oil, Retinyl Palmitate, Squalene, Azulen and Fragrant Oil.
Apply after bath or shower on body. Apply the oil to your feet. Massage the oil into your feet and slip on a a pair of socks for at least an hour (or overnight).